Getting started
Xero Carbon Portal
A simple step-by-step guide for you to come onboard
Getting Started with
xero
Take your first step to sustainability with our free portal. The portal is easy to set up with our fully automated Carbon engine doing all the heavy-lifting for your emission monitoring needs! You may start by clicking the button below:
Step 0: Click on Sign up with Xero on the application portal.
Step 1: Connect with your Xero account and allow access to sync your data to the platform.
Step 2: Fill in your company details and click on Register.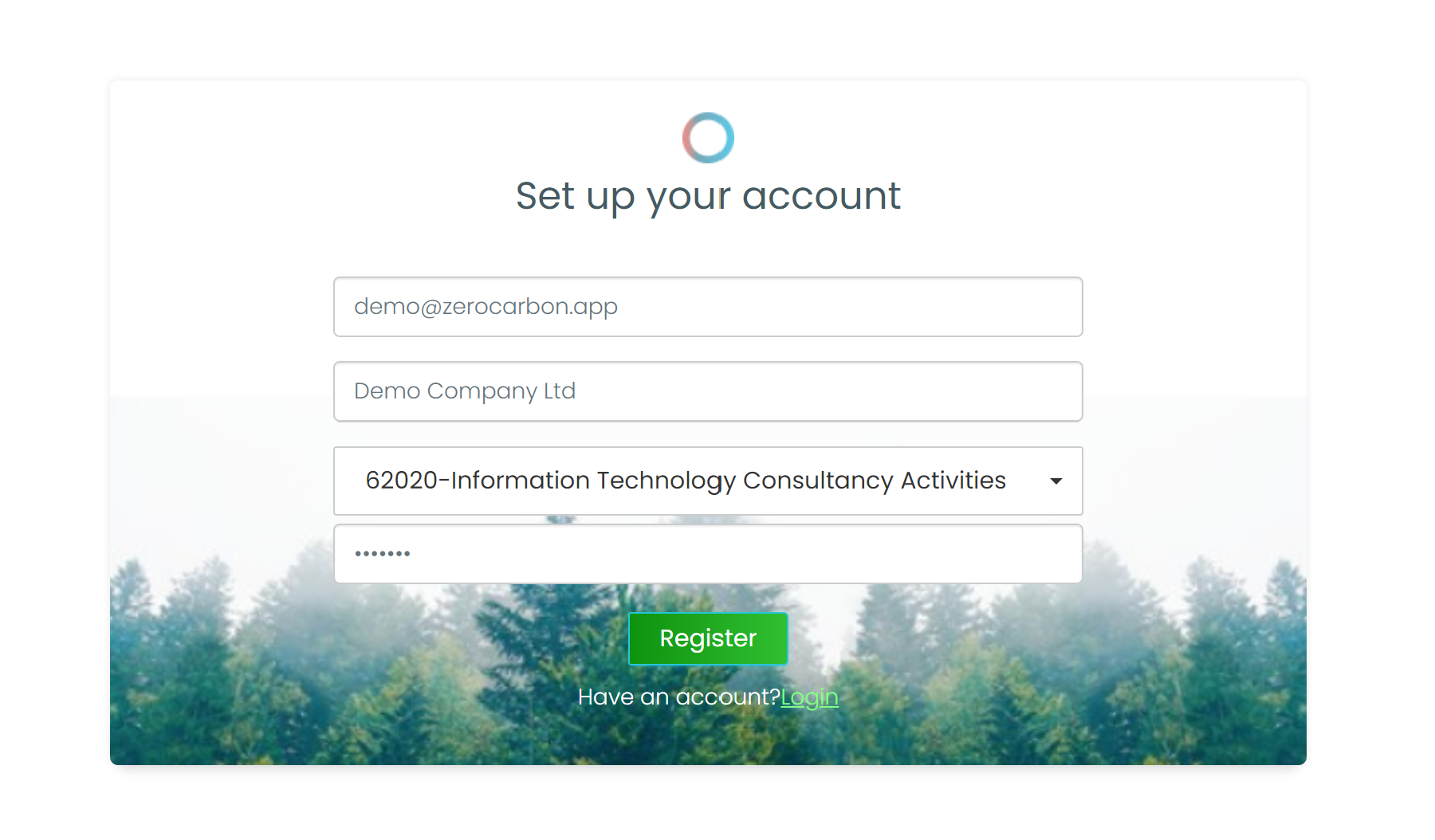 Step 3: You are now ready to go! Click on Access your portal to check out your free Carbon portal. 
Scroll down for Frequently Asked Questions
↓
Can't connect
I can't connect to my Xero account.
Learn More
If you cannot log into your Xero account, it might be a Xero issue. If you are already connected and your profile says that you are not connected to Xero, please disconnect from your Xero account and connect again. If it still shows an error, you can reach out to our support team via the chatbox in the portal.
Can't disconnect
I can't disconnect my account.
Learn More
We are sad to see you go away 🙁 You can disconnect by clicking on "Sync your data" button on the dashboard and then clicking on "Disconnect from Xero".
Learn More
Please check the missing data bar to see if your latest Xero data has been synced. If it is asking you to sync data, do so by clicking on the "Sync your Data" button and clicking on "sync now" in the next page. It might also be the case that your Xero account does not have any data from the current year. You can talk to our support team via the chatbox during our office hours.
Irregular Data
I think my portal is showing irregular data.
Learn More
Uh Oh! May be it is our Carbon engine cogging up a little. Please message us during our office hours using the chatbox in the portal and we will have a look at the data.